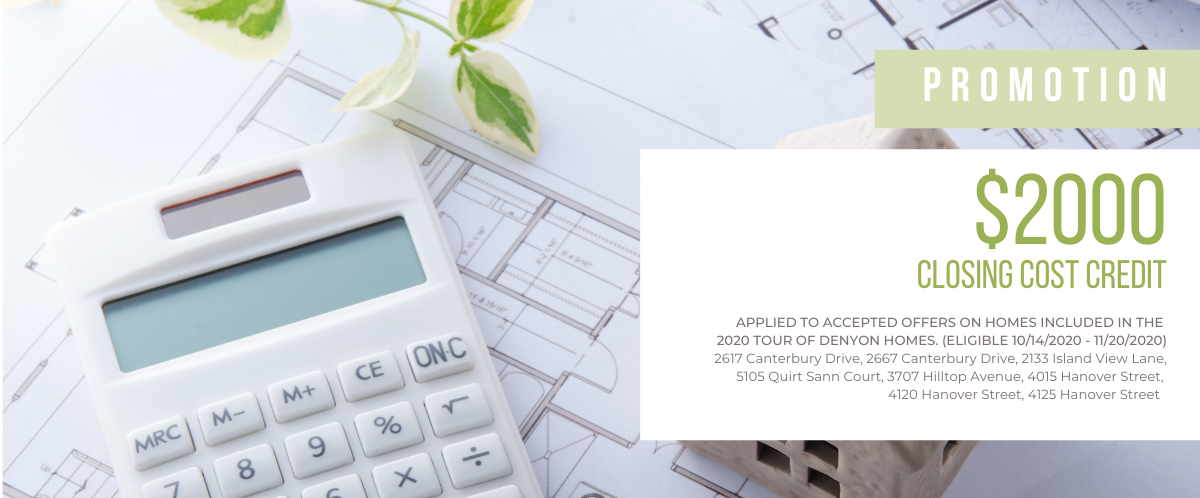 $2000 Closing Costs Credit
and
Free A/C unit!
To learn more and find your home, contact:
Jeff Marg, Wausau-area sales manager
cell: 715-432-0521
Michael Kurylak, Stevens Point-area sales manager
cell: 715-572-2551

PROMOTIONAL OFFER DETAILS -
Free Central Air Unit

$2950 value; brands, models, and sizing may vary
Substitutions or Credits for not offered

$2000 Closing Cost Credit

Money applied toward closing costs
Promotion applies toward the following existing properties only:
2617 Canterbury Drive
2667 Canterbury Drive
2133 Island View Lane
5105 Quirt Sann Court
3707 Hilltop Avenue
4015 Hanover Street
4120 Hanover Street
4125 Hanover Street
Eligibitlity requires that an accepted Offer to Purchase is dated on or before 11/20/20. Transactional closing prior to 1/20/21. Other than promotional deals offered above, offer to purchase must be minimum of full-price based on listed price.
Denyon Homes, Inc. reserves the right to change, refuse, or discontinue this promotion at any time.